The first library and reading room in Upton was funded by William Inman and opened in about 1854. It was probably located in the village school in Rake Lane. At first a librarian, Thomas Seager, was employed, but by 1864 the schoolmaster was also the librarian.
In 1893 Mrs Hannay wanted to teach the residents of Upton to read and write, so she set up a reading room in a builing in the Village called the Arches, it was open on a Saturday night and any villager could read a book of their own choosing for 1d. This probably continued until the building was demolished in 1929.
There where two different commercial libraries which had branches in Upton in the 1930s, the first was in Bridger's Newsagents and then a few years later, the second opened in Malley's Newsagent. The shops charged a small fee for membership of the library, and members could borrow books for a week, again for a small charge. These libraries continued even after the public library opened.
In 1937, Birkenhead Corporation built a library on land in Ford Road, almost opposite the Presbyterian Church. The library had been promised as part of Birkenhead's campaign during the referendum.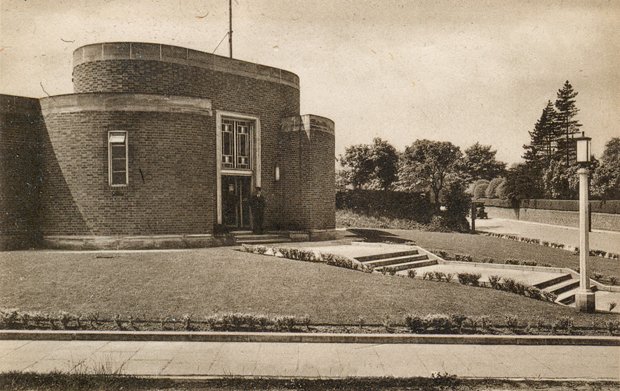 Upton Library in the 1950s
The tender for building the library was won by J A Milestone & Son Ltd of Wallasey. The library has three rooms: a children's library; a newspaper room; and the main library, it was the first branch library in the borough to have a separate children's library, Birkenhead being one of the pioneers of children's reading rooms. The architect was Mr Furniss who also designed Byrne Avenue Baths.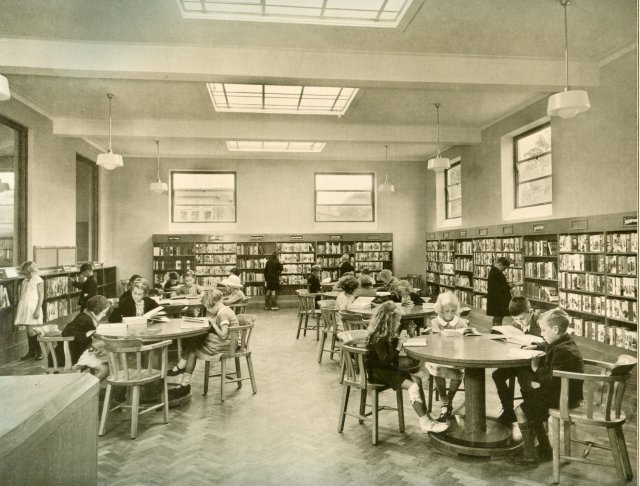 The Children's Library in 1936
The library was opened by Alderman S C Hills, Chairman of the Libraries, Museums and Arts Committee on Wednesday, 2nd September 1936, at the ceremony he was presented with a golden key by the builders.
In 1963, when the Victory Hall in the Village was demolished, the war memorial was moved to the lawn in front of the library.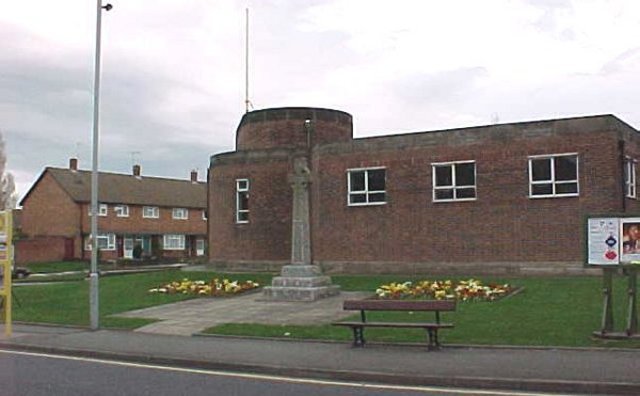 Upton Library and War Memorial in 2008
In November 2008, Wirral Borough Council announced that Upton Library, together with eleven other libraries in Wirral, would close as part of a 'strategic review'. At the council's cabinet meeting on 15th January 2009, Upton Library was reprieved.